About Me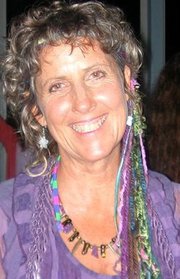 For the past 25 years, Sharon McDaniel has dedicated herself to helping people expand joy, rejuvenate and renew their lives. She shares this through holistic healing, movement, massage and transformational wellness coaching. She is a Certified Life Coach, Yoga meets Dance Instructor, Massage & Reiki Practitioner, and Spiritual Empath.
She also inspired many students as an instructor at The Life Purpose Institute for many years. Sharon has synergized Life & Wellness Coaching, Healing Touch, Movement, Breath, Sound & Sensuality.
She is the creator of The Sensuality Kit and Recipe for a Romantic Evening. She also works with Couples to help Rejuvenate their Romance and Connection. She is lovingly known by some as "Fairy Goddess Mother of Fun".
She has a real gift for bringing out people's spirit and fun. Her diverse knowledge base and spiritual gifts allow her to offer a unique transformational approach for the mind, body and spirit.
In addition, she leads Renewal and Rejuvenation workshops and retreats in Hawaii, The Bay Area and San Diego. Sharon's joyful approach to healing, rejuvenation, sensuality and spirituality help create an incredible experience for all who work with her.
Please call her at 808-419-1197 to discuss how she can support you.
Email: hwgoddess@yahoo.com