An Integrated Approach for Body, Mind & Spirit Wellness
Renewal Sessions are An Intuitive Combination of Life Coaching, Stress Management, Various Healing Tools, & Healing Bodywork & Movement
Feel more Clarity, Energy and Connection

Release Stress, Overwhelm and Pain

Get in Alignment with Your Divine Self
Receive a FREE 20 minute assessment to determine your needs.
_____________________________________
Renewal Life Coaching Available via Phone or Skype
Renewal Life Coaching is about helping you get clear on what you love to do and creating a life and work you love.
I access 12 areas of your life, do self-exploration, look at creative options,




and create a strategic plan of action.
I then help you follow through for more accountability and results.
I help you get clear, focused and energized, and manifest your dreams into reality.
 20 minute Free Intro session – Special Series-Call for special package pricing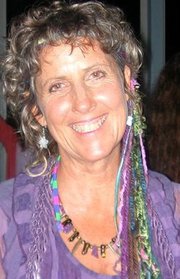 Sharon McDaniel is Certified in Yoga Meets Dance, Massage and Life Coaching. She has been a Bodyworker and Healing Facilitator for 20 years. She loves helping people open up their energy flow and increase spirit, fun, and connection.
_____________________________
Testimonials
"Sharon is an amazing coach and workshop facilitator. I experienced a major breakthrough during a session with her. Her presence and centeredness created such a safe place. If you are ready for the next level of your journey, call her." 
Anne Houlihan, CA Business Owner
"Sharon is a wonderful intuitive healer. She knows just what to do for releasing and relieving pain and stress. She is very present with you and is an expert at many tools and methods. You feel safe, soothed and relaxed because she is very caring, generous and kind. I recommend her to everyone who is interested in improving your health and well-being."   Lynne Joy McFarland Maui Spiritual Advisor, Health &Wealth Facilitator