Recharge, Healing, Inspiration & Joy
Monday, September 25th 6:30-9:00pm

A Fun and Healing Journey of Movement, Breath, Sound, QiGung, Meditation, Prayer & Intention for Women

The First Part is Dance the 5 Elements of Nature-Earth, Water, Fire, Air & Spirit to warm up, release stress, have fun and get more centered.
Then, We Come Together in a Circle for Community Meditation, Prayer, Breathwork, and Sound Healing to Recharge, Heal, Connect more Deeply with Yourself, Others, and the World.

Then, more Movement to Energize our Intentions.
All to Incredible Divine Inspirational and Healing Music like Deva Premal, Snatam Kaur, Donna De Lory, Enigma, etc.
* Have Fun and Increase Energy, Joy, and Connect
*Connect with your Inner Knowing & Receive Clarity
* Experience Divine Connection, Oneness, Rejuvenation and the Healing Power of Group Energy
* Energize your Intentions and Feel More Connected, Inspired and Blissful
Donation: $10-$20 Recommended

Location: 790 Hurlbut Ave Sebastopol, CA 95472 (There is parking in front of house and much more parking on corner of Hurlbut & Hwy 116 a few blocks away at 825 Hurlbut)

Call Sharon McDaniel at 808-419-1197 or hwgoddess@yahoo.com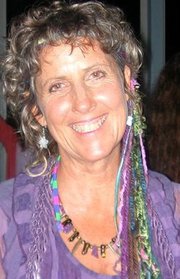 Led by Sharon McDaniel, certified in Yoga Meets Dance, Massage and Life Coaching. She has been a Bodyworker/Healing Facilitator for 25 years. She loves to help people increase joy, energy, connection, and happiness in their lives.